Can you answer "Yes" to any of these questions?
Do you need help and guidance in designing a specific nutritional program that meets your special needs?
Are you wondering if chronic stress, poor diet and exposure to toxins and chemicals in the environment may be having an effect upon your body?
Do you suffer from a lack of vitality?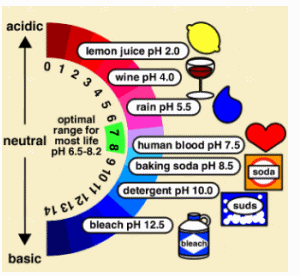 Perhaps it's time to try a new approach?
Perhaps it's time to explore the amazing world of Biological Terrain and have a complete pH assessment (BTA) of your internal pool.
Testing the pH of your saliva and urine only with pH test strips is not a proper way to find out your pH and is actually quite misleading.
THE NEW BIOLOGY
Dr. Robert O. Young concluded that the over-acidification of the body is the single underlying cause of all diseases. The pH level (acidic-alkaline measurement) of our internal fluids affects every cell in our body.
WHAT IS YOUR BIOLOGICAL TERRAIN?
Your Biological Terrain is the interstitial fluid that nourishes the 100 trillion cells in your body. In addition to delivering electrolytes, minerals, enzymes, vitamins, hormones and water to the cells, the Biological Terrain also transports the substances and waste products that the cells release. These substances enter the blood, urine, lymphatic fluid and saliva for proper utilization and disposal by the body.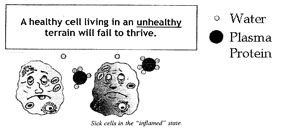 Specific values of the urine and saliva provide valuable information about the biochemical building blocks of your body – your enzymes, amino acids, and minerals. This information may help identify underlying factors or stresses that may be contributing to low energy and lack of vitality and well-being.
THE BTA™ TEST
A BTA™ or Biological Terrain Assessment™ involves the monitoring of your saliva and urine for pH, redox and resistivity. These parameters may provide valuable information about your body's cells and the interstitial environment called the Biological Terrain that nourishes those cells.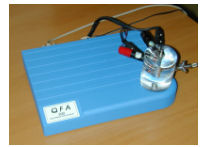 Following a 12-hour fast, (scroll down for the 12 hour fast guidelines) first morning urine and saliva specimens are obtained. The QFA-300™ device then assesses these fluids.
Results are obtained in about 30 minutes, consisting of an 8-10 page print-out of extremely valuable information, explanations and even recommendations. This data may increase your understanding of your specific biochemical requirements and point out specifically which one of your body organs or systems is affected by your pH balance. It will also give you your real biological age. This valuable information may help you to choose a proper nutritional and/or detoxification program that best suits your particular needs to support healthy cellular function. This test can be done alone or in conjunction with our other tests.