Hair Analysis for toxic elements (heavy metals) and essential trace minerals
What is Hair Tissue Mineral Analysis?
Hair tissue mineral analysis (HTMA) is a analytical test that assays the mineral composition of the hair. As a screening test in the preventive health care field, HTMA is proving invaluable as clinical results continue to validate its increasing use. Interpreted correctly, HTMA may provide indications of mineral imbalances, deficiencies, and excesses of many essential and toxic elements. Used in conjunction with other familiar diagnostic tests, HTMA can provide a more holistic and comprehensive picture upon which to base the most effective nutritional therapy.

What Does Hair Reflect?
Hair is formed in the dermis from a cluster of matrix cells that make up the follicle. During the growth phase, metabolic activity is greatly increased, exposing the hair to the internal metabolic environment. This includes the extracellular fluids, circulating blood and lymph. As the hair reaches the surface of the skin, its outer layers harden, locking in the metabolic products accumulated during this period of hair formation.
Hair is the second most metabolically active tissue and by the very nature of its formation as a biological sample, it will provide a permanent record of metabolic activity occurring within the body during its period of growth. Hair is used as the tissue of choice by the Environmental Protection Agency in determining toxic metal exposure.
You will receive a very comprehensive report by mail or online of up to 12 pages including:
Detailed graphics of all nutritional elements and their ratio
 Additional elements
Toxic elements ratio
Metabolic type with specific information and explanation on how it affects you
Dietary suggestions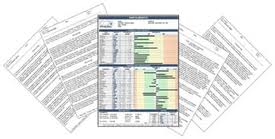 COST: $149
Sample hair has to be taken in a very specific way.  It can be sent to us from any location. Phone us to inquire about taking a sample.
We cannot collect hair that has been dyed in the past 2-3 months.